Our Plan in Action: Making Cancer Preventable and Treatable
Join us for a celebration of statewide partnerships in the changing landscape of cancer
Members of Vermont's cancer coalition, Vermonters Taking Action Against Cancer (VTAAC) will be meeting at the Capitol Plaza in Montpelier, Vermont on April 12, 2017 for our 11th Annual Meeting.  From 9-3:30pm, community partners and other members are invited to discuss the work that has been done in research, prevention, detection, treatment, and survivorship.  We will be celebrating the work of our VT community, clinical and local partners alike, and the statewide partnerships that are advancing quality of life and reducing the impact of cancer.
Last year's meeting kicked off the new Vermont Cancer Plan and included a formal recognition of a bi-partisan resolution to support the 2016-2020 Vermont Cancer Plan by the Vermont Legislature.  For the past year we have been discussing, promoting, and implementing many of the strategies within that plan.
This year's theme, Our Plan in Action: Making Cancer Preventable and Treatable, recognizes the importance of statewide collaboration and the role that research and community health initiatives play in cancer survivorship in Vermont.  It will be a celebration of the strides we have made to reduce the impact of cancer in our communities, but also an honest discussion of the work we still have to do.
Please click below for additional information.  Registration is required and capped at 100 participants. 
               2017 VTAAC Annual Meeting Registration           
Following the event, everyone is invited to State House for a possible visit with the Governor and the American Cancer Society Cancer Action Network Legislative Reception from 4-6pm in the Cedar Creek Room.  Please click here to register for this portion of the day:
2017 RSVP for Vermont Cancer Action Day Registration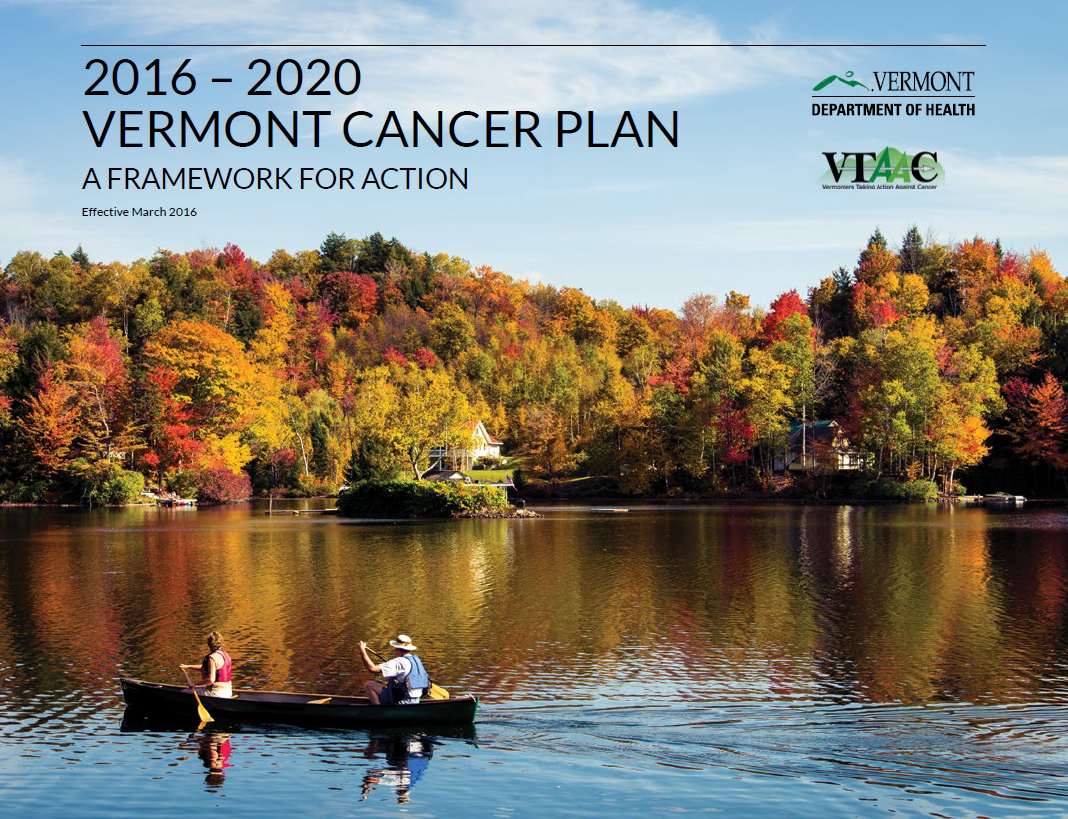 2017 VTAAC Annual Meeting