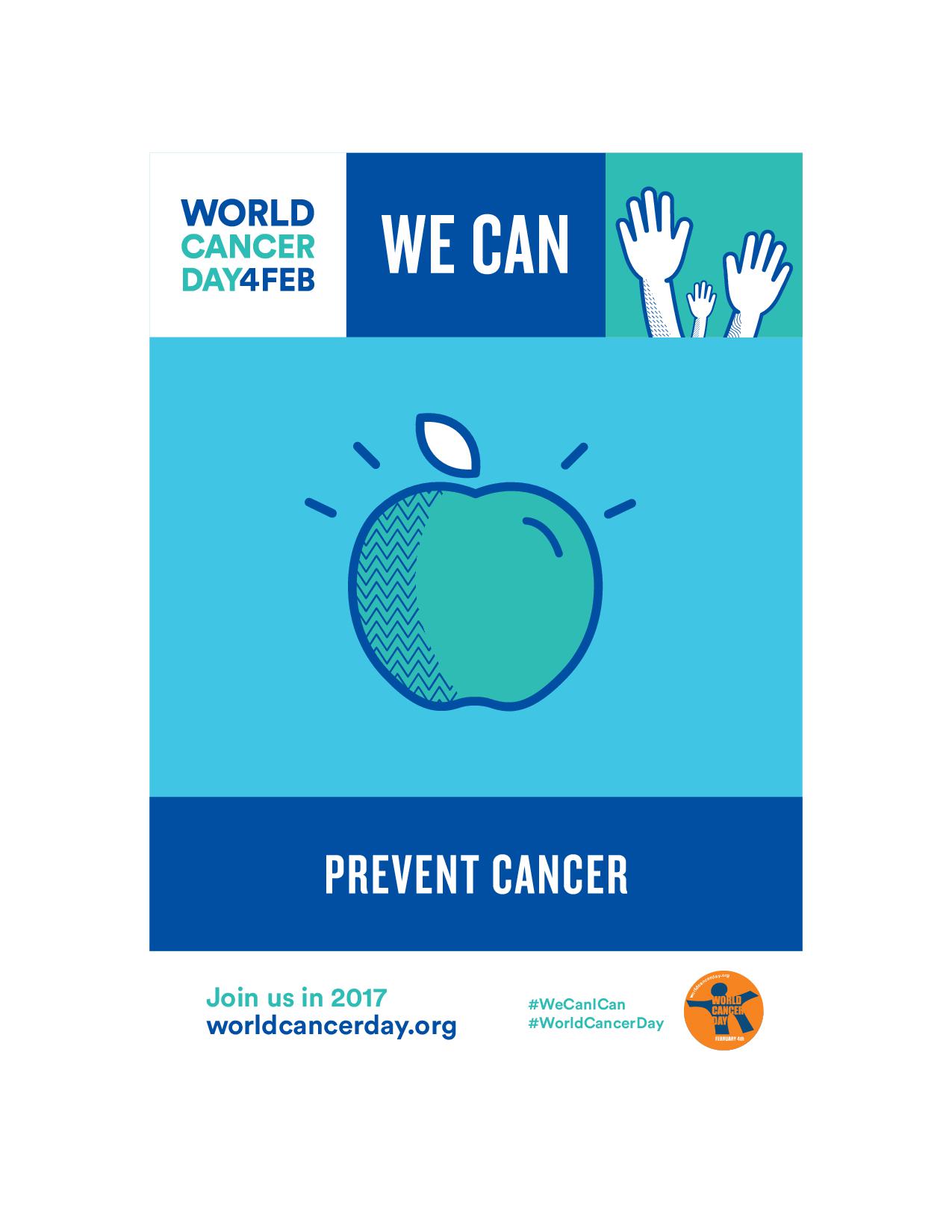 February celebrates both National Cancer Prevention Awareness, but also World Cancer Day on February 4th.  This month VTAAC is focusing its efforts on prevention and we will be sharing resources both here and on our Facebook for providers and public.
The Morbidity and Mortality Weekly Report is a series the Center for Disease Control and Prevention (CDC) releases as "the agency's primary vehicle for scientific publication of timely, reliable, authoritative, accurate, objective, and useful public health information and recommendations."
A recent MMWR report highlighted data from the 2013 U.S. Cancer Statistics Data set analyzed by the CDC.  Registries from around the country helped to report this data, aiding the CDC in monitoring the objectives of Healthy People 2020.
As we focus on awareness this month both personally and professionally, take moment to consider some of the information that this report presents:
1) "Conclusive evidence links cancer at multiple sites with tobacco use, alcohol use, human papillomavirus (HPV) infection, excess body weight, and physical inactivity"
2) "Many cancers could be prevented by implementing evidence-based interventions to reduce cancer risk factors, promote healthy living, and encourage appropriate cancer screening"
Read more from the Morbidity and Mortality Weekly Report released on 1/27/17 thanks to the CDC here: Invasive Cancer Incidence and Survival – United States, 2013
Related Resources:
Providing science-based, 10-year national objectives to improve health, Healthy People is responsible for establishing measures and monitoring progress to achieve these goals.  The initiative aims to improve collaboration, decision-making, and prevention among communities nationwide.  In December 2010, Healthy People 2020 was introduced thanks to the collaborative efforts of many health care professionals and providers.
Healthy Vermonters 2020 is the state health assessment plan that documents the health status of Vermonters, guiding the work of public health across the state, and presenting more than 100 indicators and outcomes provided through the Healthy People 2020 initiative.
Are you familiar with the Morbidity and Mortality Weekly Report?