Vermont Cancer Plans & Reports 
Visit the Vermont Department of Health Cancer Plans & Reports page for the Vermont Cancer Plan, the evaluation plan (snapshot below), status report, member survey evaluation, and Vermont cancer data and statistics.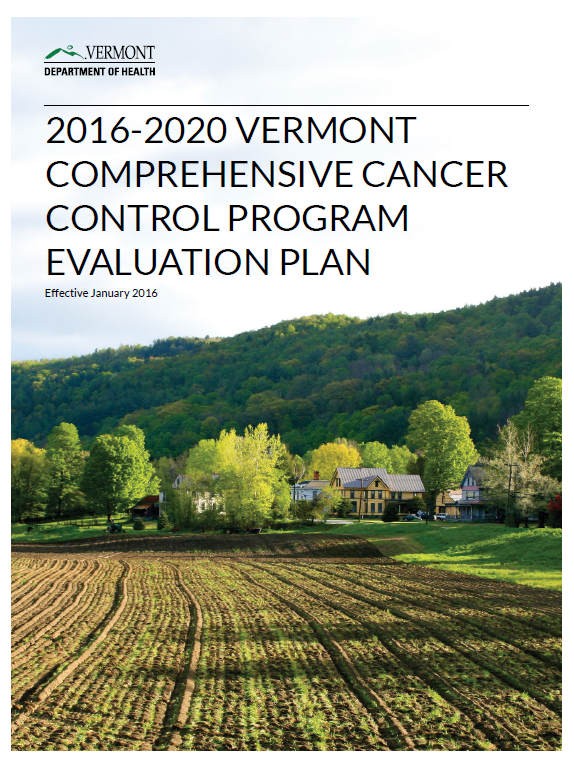 Men's Health
Check the Men's Health Resource Page for important information on the cancers that most frequently affect men and steps that can be taken to reduce risk. 
Read below for a snapshot of the Vermont Cancer Plan's goal specific to prostate cancer risk assessment.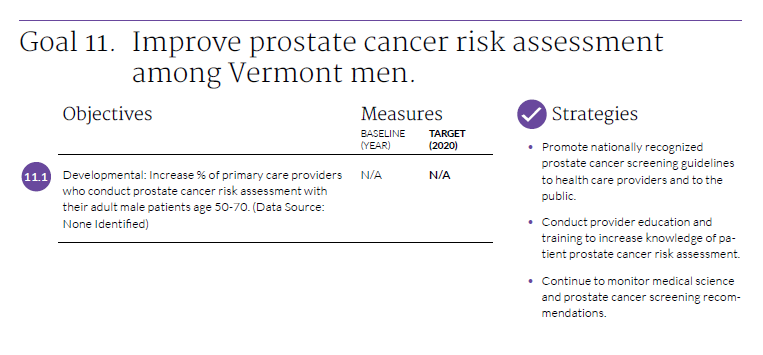 3-4-50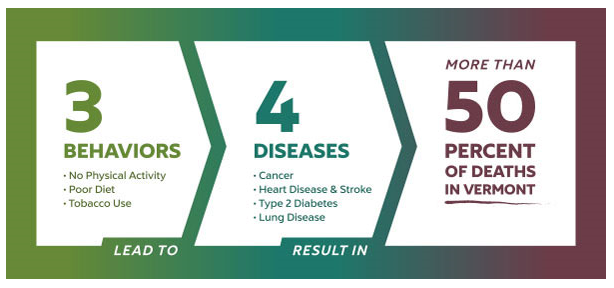 Three behaviors lead to four diseases that result in more than 50% of deaths in Vermont.  3-4-50 is a resource used to help Vermonters understand chronic disease and behaviors that are part of prevention. 
Learn more at healthvermont.gov/prevent/3-4-50
County Cancer Information
The Vermont Department of Health has published a series of cancer data reports by county. Each report contains data on rates of cancer, survivorship, healthy activities by county and compares to Vermont totals.
To access a copy of the report, click on the county name.