November 7, 2016: A subgroup of the VTAAC Lung Cancer Screening Task Force meets to discuss the development of a survey to assess the status of screening statewide.
Here are some resources to help you learn more
American College of Radiology, Lung Cancer Screening Resources
UVM Medical Center Blog, Nov 2014,  Lung Cancer: New Screening Test Now Available
North Country Hospital, Low Dose CT Lung Cancer Screening.
American College of Radiology, Lung Cancer Screening Coverage FAQ
American Lung Association, Lung Cancer Screening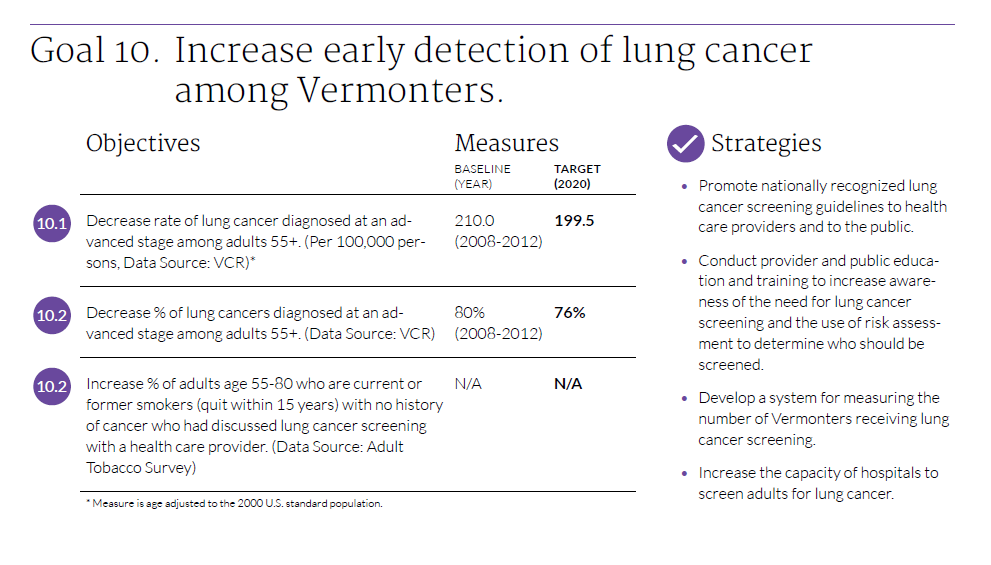 November 11, 2016: The Quality of Life Workgroup meets to discuss many topics, but most timely for us right now, Survivorship Care Plans.  We are developing a training to aid providers and patients statewide with the use and implementation of these plans.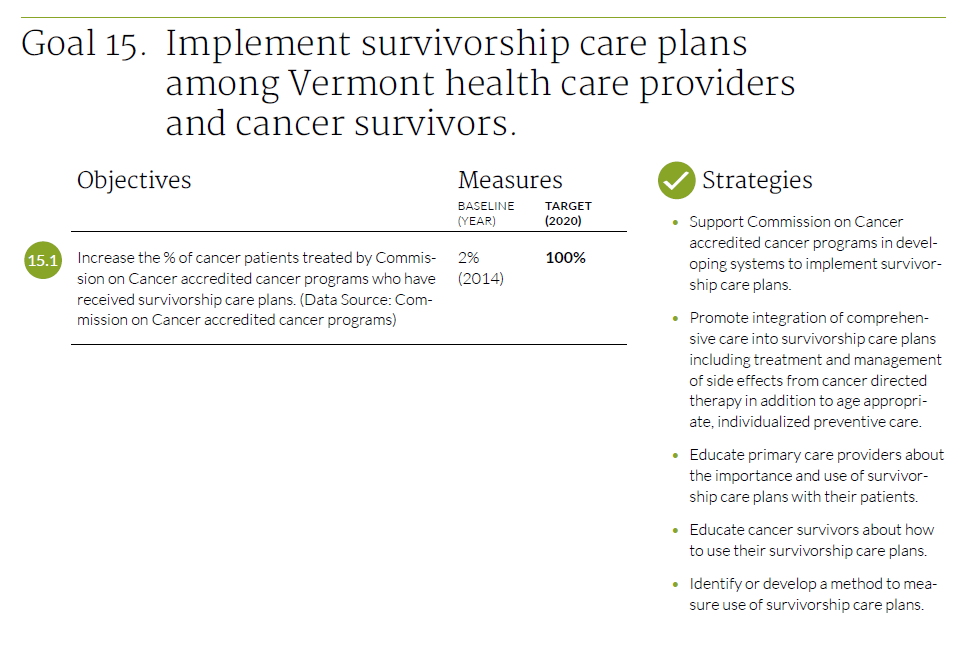 November 14, 2016 – The VTAAC Evaluation Committee will meet to review the results of the PARTNER Tool Survey that was completed by 15 of our partners.  Many thanks again to all who took the time help us with this survey!  The Committee will also be discussing the Lung Cancer Screening Survey in development, as well as other member projects.
November 18, 2016 – The VTAAC Steering Committee will meet to discuss projects noted above, as well as other efforts that are ongoing among statewide partners and VTAAC workgroups, task forces, and committees. 
To learn more about how you can take part in any of these meetings or the work of Vermonters Taking Action Against Cancer, please contact Jessica French, VTAAC Coordinator, at Jessica.French@cancer.org or by phone at 802-338-2433.